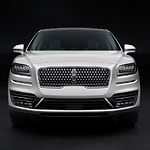 The Nautilus features Lincoln's lane keeping assist, which uses visual and audible alerts to help keep the car in its lane. The system works by using vehicle-to-vehicle communication technology to monitor other vehicles on the road. When it detects that you're drifting out of your lane, it uses lane markings, road signs and other vehicles to help keep the car on track.
The 2022 Lincoln Nautilus offers automatic cruise control, which automatically adjusts speed and maintains a safe distance from the vehicle in front of you. This feature can be activated with the push of a button or by steering wheel controls, making it easy to use in any weather conditions. The 2022 Nautilus already has the ability to warn drivers of hazards on the side of the car, but it isn't a full-on blind-spot monitoring system.
The system will be able to tell if there's a vehicle next to you that you may not have noticed, and it'll alert you so you don't hit them or get rear-ended. The system is also capable of detecting pedestrians who might be walking out into your path without warning on either side of your vehicle.