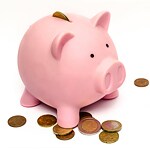 There is nothing quite like getting out of Englewood and hitting the open road. Unfortunately, a road trip can get expensive quickly. At Landmark Lincoln, we want to help you stick to your budget and get the most out of your trip.
Prior to leaving, ensure you have a plan. You should know where you plan on staying and eating, as well as what activities you want to do on the way. Leaving things to the last minute will often result in paying more than you wanted.
There are also strategies to keep in mind for packing your car. Be sure you have plenty of healthy snacks that do not need to stay cold, such as protein bars and chips. Overall, you will want to keep the weight down inside your car so that you are not reducing your fuel economy. Properly inflated tires will also help you get the most out of a tank of gas.