This article was published by EDSEL Quarterly and it has information about our owner Tom Daniels at Landmark Lincoln. Enjoy!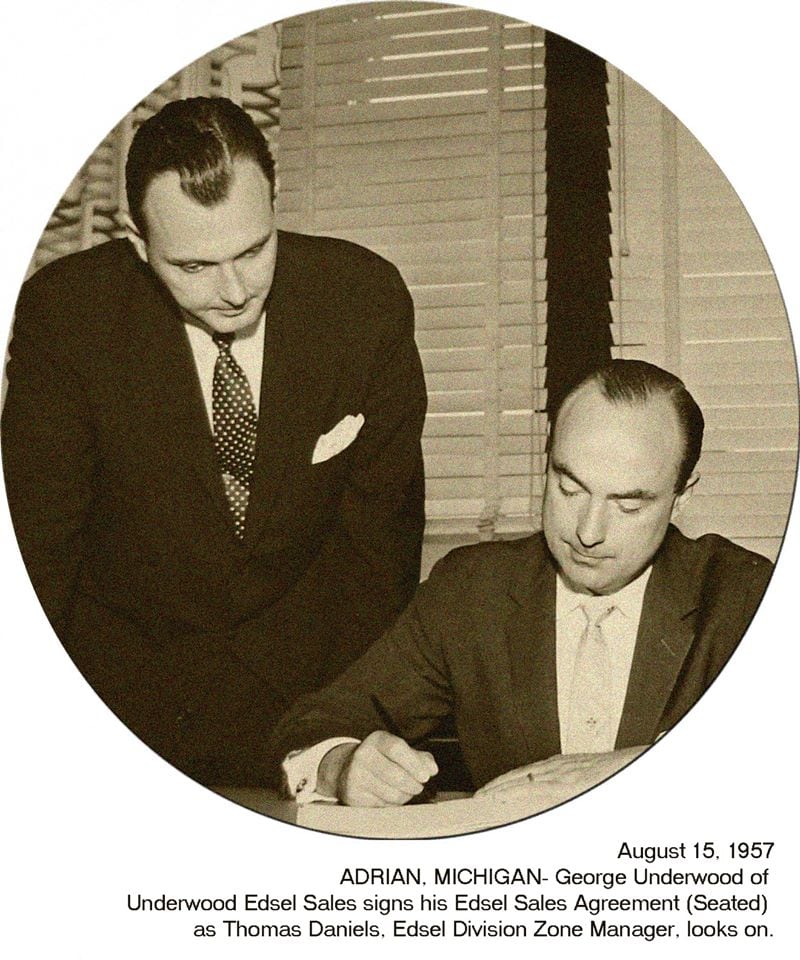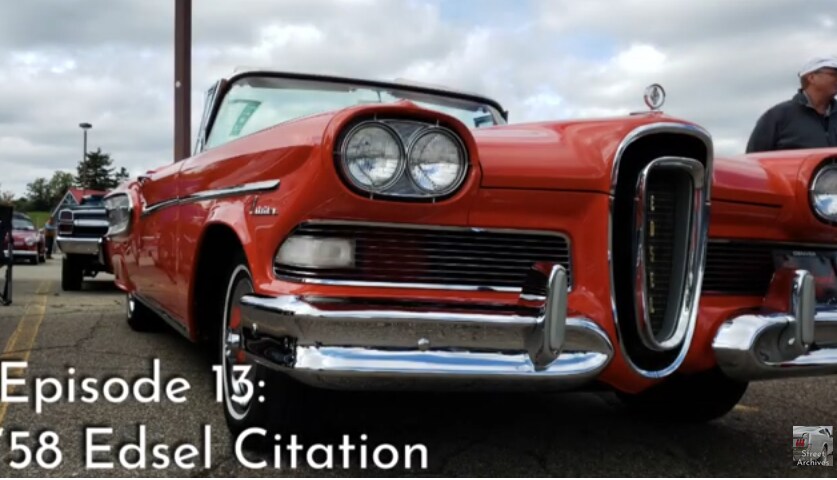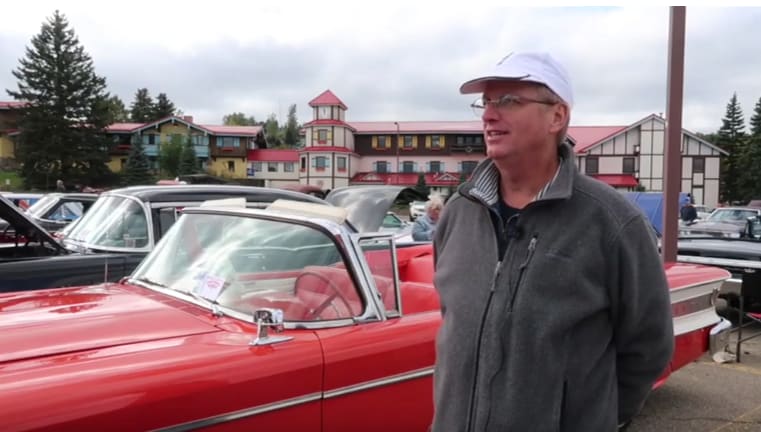 PETOSKEY, MICHIGAN- Former Edsel District Zone Manager's Son has Edsel Citation Convertible today in tribute to his Dad's start at Ford Motor Company!
Jim Daniels of Petoskey, Michigan, is interviewed about his Ember Red Citation convertible at a recent car show. Daniels shares his Dad moved to Dearborn from Toledo, OH, in 1957 to get his start with Ford Motor Company with a job in the Edsel Division.
Daniels father was the late Thomas G. Daniels who served as Zone C Manager of the Detroit District of Edsel Division. Daniels went on to become a Vice-President for Ford Motor Company having served in the United States, Canada, Germany and Great Britain. Mr. Daniels was also a Vice-President of Ford of Europe, served as director on its board and that of Ford of Germany and Ford of Britain. Daniels passed away March 2008 at age 83 in Atlanta, GA.
Jim always told his Dad he was going to get an Edsel and when this one became available, he snapped it up. He appropriately named the Citation "Poppy" for his Dad.
Ford runs in the blood of the Daniels family-- his Sister and Son both work for Ford Motor Company. His brother Tom owns Landmark Lincoln in Englewood, Colorado. The Landmark dealership also has Edsel ties--- it is the former Kumpf Motor Car Company which was an M-E-L dealer in 1959-60.
What a beautiful Edsel Citation the Daniels have... and a unique story dating back to Edsel's original days to boot!
Images: Jim Daniels and his Ember Red Citation Convertible (photos 1 & 3) - Photo 2 is a clipping from August 1957 of Jim's Dad Thomas Daniels performing his duty as Zone Manager for Edsel Division's Detroit District as George Underwood of Adrian, MI, signs his Edsel franchise agreement.
Video interview link here: https://www.youtube.com/watch…